Our training suite covers a range of informative and interactive sessions that aim to promote mental health and wellbeing in the workplace. We are continually monitoring the new challenges that our customers face and work hard to ensure that our content addresses these challenges. Our Training Consultants are qualified psychologists and counsellors with a depth and breadth of clinical and industry experience. Training solutions can be tailored to your needs and delivered in a format and at a time and place which best suits your organisation.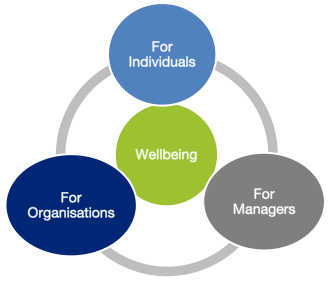 For Individuals
Food & Mood
Caring for Carers
Introduction to Mindfulness
Stress Awareness and Building Resilience
Sleep Well
Supporting Working Parents/Carers
Transition to Retirement
Building Healthy Relationships
Understanding Grief and Loss
Men's WellbeingWomen's Wellbeing
Work-Life Effectiveness
For Managers
Compassion FatigueCompassion Fatigue
Critical Incident Management
Diversity and Inclusion
Domestic and Family Violence Awareness
Drug and Alcohol Awareness
Effective Teams
Managing Challenging Behaviours
Constructive Conversations
Managing Workplace Conflict
Mental Health Awareness
New Leaders
Resilience Through Redundancy
Resilience through Change
Workplace Bullying Awareness
For Organisations
Mental Health & Wellbeing
Mental health awareness
R U OK
Introduction to mindfulness (longer than 1 hour – tailored)
Domestic and Family Violence Awareness
Drug and Alcohol Awareness
Positive Relationships
Diversity & Inclusion
Constructive Conversations
Managing challenging behaviours
Dignity & Respect
Verbal Judo
Workplace bullying awareness
Effective teams for great performance
Navigating change
Resilience Through Redundancy
Resilience through Change
Managing Teams through change
Employee and Manager EAP Awareness Session
EAP Awareness
Speaking up helps everyone. Building awareness and reducing stigma are integral parts of what we do at AccessEAP. We aim to tackle issues regarding mental health with a direct and honest approach. Our EAP Awareness sessions do just that, they are tailored specifically for employees and managers.
Toolbox
Toolbox Talks are EAP Awareness Sessions delivered at a location and in a way that will best suit the participants. These sessions are generally designed for employees who are in more remote or industrial workplaces where the work performed does not lend so readily for participants to gain access.
Webinar
At times is it not possible to run face to face sessions due to practical restrictions. To ensure that learning opportunities are not missed many of our wellbeing topics are made available on demand either on a scheduled date, or through your intranet.