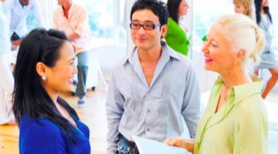 Harassment is defined by the Australian Human Rights Commission as unlawfully treating a person less favourably on the basis of particular protected attributes such as a person's sex, race, disability or age. However, harassment can be so deeply engrained into workplace culture that it has become normal.
Signs of normalised harassment
The three most common forms of sexual harassment are subtle, being: suggestive comments or jokes (55%); intrusive questions about one's private life or physical appearance (50%); and inappropriate staring or leering (31%). These less obvious acts can be played down or attributed to simple misunderstandings.
Classic examples of this include statements such as: "I was only joking", "what happened to your sense of humour", "I was only asking" or "no one else seems to mind", which all minimise a victim's concerns.
In the same vein, approximately one in five (18%)[1] people have experienced behaviour which would constitute sexual harassment, based on the legal definition, but did not label or identify it as harassment.