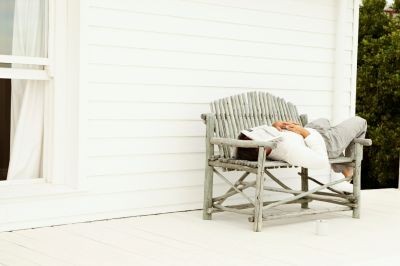 In Australia, sleep deprivation is highly prevalent with 40 per cent of Australian adults experiencing some form of inadequate sleep. The blurred lines between work and home, increased anxiety and the need to sacrifice something to fit everything in are some of the reasons for this. Surviving on little sleep has almost become a badge of honour but fatigue from sleep loss can result in sleepiness during the day impacting our productivity and performance at work which can lead to reduced alertness, concentration and memory capacity. With the new year welcoming positive change, it's the perfect time to remember the value of being rested and recharged.
Having sufficient, regular, good quality sleep is essential to maintain a strong, robust immune system so we can function effectively in our busy lives. Constant fatigue can really start to impact our productivity, accuracy and efficiency in the workplace. This can become extremely dangerous for employees and their employers, especially those working with machinery.
Inadequate sleep can affect learning and decision-making as well as increasing the risk of mental and physical illness. In 2016, 3,017 deaths were linked to sleep deprivation including 394 deaths from industrial accidents or road crashes due to lack of sleep. Lack of sleep causes a large proportion of motor vehicle accidents – estimated to be 23% of the total.
Evidence suggests that sleep loss contributes to poor health outcomes such as diabetes, cardiovascular disease and possibly even cancer. The Australian Institute of Health and Welfare reported that 'sleep disturbance' was the fourth most common mental health problem for Australians aged between 12 and 24, after depression, anxiety and drug abuse.
It can be an expanding circle; a lack of sleep creates fatigue which impacts physical and then mental wellbeing and getting between eight to nine hours sleep a night can be difficult to achieve. However, if we review our sleep pattern there are probably some small things we can do to make our routine healthier – and we're likely to be surprised by the difference they make.