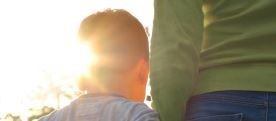 Domestic violence is a common problem in Australia with one in six women having experienced violence at the hands of a current or former partner. Violence against women is estimated to cost the Australian economy $21.7 billion a year. 94 per cent of employees agree that employers should take a leadership role in educating their workforce about respectful relationships between men and women. However, a National domestic violence and the workplace survey revealed that 48 per cent of respondents who had experienced domestic violence disclosed it to a manager and only 10 per cent found their response to be helpful.
Workplaces have an important role to play in supporting women experiencing violence. Often, for these women, the workplace provides a sanctuary away from the abuser. The organisation has a duty of care and needs to have an action plan in place outlining how to handle domestic violence situations. With White Ribbon Day having just taken place (November 25th), it's the perfect time to examine current policies and perhaps consider introducing a structured plan.
AccessEAP assists companies by providing White Ribbon approved training and by educating employees as part of a domestic violence action plan based around three elements; Recognise, Respond, Refer.
Recognise
When a woman is experiencing domestic violence, it is likely that her patterns of behaviour will change. Managers should remain connected to their team to be able to recognise any changes. Some behaviours to look out for may include;