Leadership Series - Creating a Psychologically Safe Workplace

Leadership Series - Creating a Psychologically Safe Workplace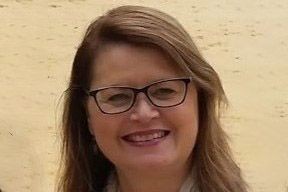 Shari Walton, Organisational Development Consultant
Psychological safety is an integral part of health and safety at work. While companies may be aware of its importance, the process of creating a psychological safety strategy and putting it into practice can feel daunting.
The first step is understanding what is meant by psychological safety.
What is a psychologically safe workplace?
A psychologically safe workplace is one that protects people from psychological hazards. A psychological hazard is anything that could harm someone's mental health.
This may include:
bullying
unrealistic workload expectations
traumatic events or material
conflict or poor work interactions and relationships
poor change management
harassment
aggression or violence
To create a psychologically safe workplace, data is analysed to identify these and other potential psychological risks. Actions are then put in place to manage and reduce them.
Training is provided in key areas, and leaders set the tone through role modelling and managing change.
The goal is to create and nurture a company culture where:
people feel engaged and comfortable with their work.
employees are supported to express themselves without fear of negative outcomes.
jobs are motivating and well-designed, and healthy workloads are maintained.
respect is fostered between all people in the business, and inclusivity, open communication and equality are the norm.
How leaders can contribute to a psychologically safe workplace
Creating a psychologically safe workplace involves a comprehensive strategy. It requires participation and consultation at all levels of the business.
Leaders play an important role in creating and nurturing a mentally healthy work culture.
Here are some strategies that leaders can apply to achieve this.
Foster open and positive work culture where employees feel encouraged to express concerns, opinions, and ideas.
Recognise psychosocial hazards, such as excessive workload, lack of control, poor communication, and inadequate support systems.
Encourage employee participation in decision-making to create a sense of influence over their work environment.
Promote work-life balance through reasonable work hours and realistic expectations.
Encourage utilisation of training and resources for stress management and mental health support, such as targeted learning and development modules and EAP support.
Ensure workloads are distributed equitably.
Promote fairness in performance evaluations, promotions, and rewards.
Lead by example. Model inclusive behaviour by treating all employees with respect, actively listening to their concerns, and valuing their contributions.
Collaborate with employees to address psychosocial hazards in the workplace and regularly evaluate the effectiveness of these strategies.
Integrating as many of these leadership practices as possible will encourage the creation and continuation of a psychologically safe workplace.
Do you need help creating your strategy for a psychologically safe workplace?
This is what we help our customers do. We have a range of learning and development modules and individual and integrated wellbeing services to assist you in managing psychosocial risks.
Reach out to us on 1800 818 728 or speak to your main contact at AccessEAP to chat about how we can help.
---
Shari Walton is a highly skilled senior Organisation Development Consultant committed to helping organisations thrive through creating mentally healthy workplaces. She has extensive experience designing, developing, and implementing a broad range of Leadership Development, Talent Management, and other Learning and Organisation Development interventions that drive change and support individual, team, and business success.
Shari has over 30 years' experience in the organisation development field across Finance, IT and Higher Education sectors. This experience is complemented with formal qualifications in Human Resources, Learning & Development, Executive Coaching, along with a Graduate Diploma in Communication Management, and a Diploma in Holistic Wellness Coaching.