The Invisible Load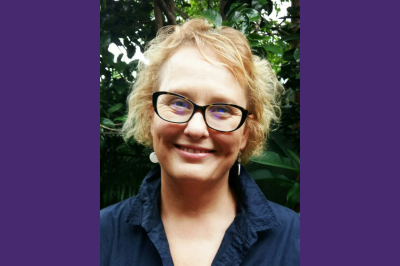 Women's Invisible Load
The invisible load is a book written by Dr Libby Weaver, which breaks down where much of our stress and overwhelm comes from. This book inspired one of our Associate Clinicians, Julie Chalmers, and is a topic she brought to light during our International Women's Day Events. We wanted to share more on this insightful topic which affects most women. Whether they realise it or not.
"Our invisible load is the stress we carry, that no one sees, that drives how we think and feel. From the physical load on our body to the emotional load in our mind, this invisible load is what really sits at the heart of our stress. And until we learn to unpack this, reducing our experience of stress will be almost impossible." Dr Libby Weaver, The invisible load.
What's your invisible load?
Invisible loads can look different for each of us. It's about carrying the mental burden of 'responsibility' even when we're sharing the load or not physically doing the task that responsibility relates to. Perhaps you are the walking family calendar; you know when it's time to take the dogs to the vet, when the children are due their vaccinations or what vitamins they need to take after dinner each night. Someone's birthday? You remember to buy a present and send a card. Or perhaps you are the responsible one who manages the family budget and takes care of all the bills. Maybe you're the planner, planning every detail to the last dot. An upcoming family holiday? You scroll through the latest deals, assess the safest countries, and decide on what is the most affordable spot.
A study carried out by Arizona State University found that 90% of women felt solely responsible for organising family schedules, of which 65% of the women were employed. And these women were left feeling overwhelmed and exhausted. The Bright Horizons report found 72% of working mums feel it's their job to be across children's schedules, and 52% were facing burnout from the weight of these responsibilities. But this isn't just a burden that women with kids carry; single women also carry many invisible loads. Women tend to assume the role of carer for elderly parents or disabled family members. With 71% of primary carers in Australia being women.
Our invisible loads are taken for granted because they are often not regarded as work. We don't consider these loads when assessing our sources of stress or overwhelm, but they need more attention. Our invisible loads can impact our mental health in many ways. They can lead to a loss of 'identity', being less satisfied with our lives and relationships, and more susceptible to stress, burnout, and hopelessness. Often, it's the cumulative impacts of invisible loads that contribute to relationship breakdowns - robbing children and partners of safety, security and care.
The long-term health impacts of carrying this load can include neurodiverse issues and auto-immune diseases. In fact, auto-immune diseases are far more prevalent in women than in men. We recommend reading Dr Libby Weaver's more in-depth analysis on the health impacts and research attributed to it.
What can we do?
Today, many households have a more balanced division of labour. There's a genuine shift in society of men wanting to help more and many more supports in the community available to us all. But women still take on invisible mental and emotional loads without realising, and perhaps don't recognise the toll this can take on home life if left without helpful care and attention.
This is one of the reasons why employers providing flexibility in the workplace is so important, enabling parents to drop off and pick up children and providing parents with the choice to split that responsibility. We must acknowledge we all have significant roles outside of the workplace and provide our people with the flexibility to juggle these responsibilities and support one another. Since the pandemic, many households are noticing these loads and shining a light on the issue. With more flexibility at work and the ability to work at home, households can split the chores and mental load.
Ultimately, the responsibility lies with each one of us. We must recognise how much we do and how much we hold. It impacts our physical and mental health, as well as personal relationships and is an issue we should be very mindful of. We need to open the conversation up and recognise the burden we are naturally taking on. To do this, we need to make the invisible, visible. Share this with your partner, discuss the mental burden you may be carrying and what you can do together to alleviate this.
Keep asking yourself, what change can I make? How do we shift and adapt? What can I do less of? These are all important questions to ask yourself and friends and family. We'd love to hear from you. What invisible load are you carrying? What changes have you made to protect yourself and your health? Let's start the conversation here.
Reach out to us here at AccessEAP; we are here to support you. Call 1800 818 728.
Sources: