Connection through COVID-19 - a message from Sally Kirkright, CEO AccessEAP

Connection through COVID-19 - a message from Sally Kirkright, CEO AccessEAP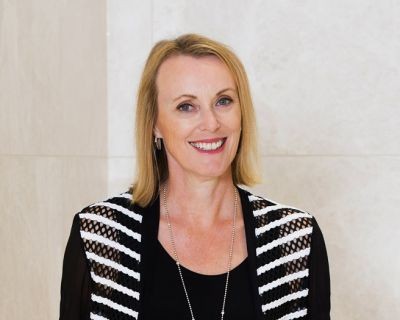 Make sure connection is more than a COVID-19 buzz word
Change is inevitable. Expected changes are situations we adjust to, but it becomes harder when it is unexpected. During the pandemic, we have seen the impact across all aspects of our lives. One of the hardest challenges for myself personally, and for everyone at AccessEAP, has been creating a sense of connection through technology.
In the face of COVID-19, we are already seeing how we rapidly adapt to change when required. At AccessEAP, we strengthened our connection to our customers and their people, by transitioning to a new remote telephone system. In two weeks, I witnessed how people embraced the new system and worked to meet this changeover. For many of us, there was an adjustment, learning the skills of working from home, the usual technology challenges as well as missing that in-person support from colleagues and teammates. Having the shared purpose of supporting our customers helped us to achieve an amazing feat in a short amount of time.
Internally, the importance of ensuring that teams are connecting so they can continue to work well and productively is the current focus. At AccessEAP, many of our teams have scheduled online video team meetings to start the day, which includes planning the day but also the important opportunity to interact with colleagues. Professor Martin Seligman, one of the founders of the positive psychology movement, notes that happy people have high levels of social connection. We are social beings, and if our work is shaped around the ways we interact with each other in our organisations, then maintaining peer connections electronically becomes a vital form of stability and motivation.
Given this, a high-performing team working virtually is more important than ever for productivity, for job satisfaction and a sense of balance outside of the workplace. How does one achieve that? The factors that hold high-performing teams together, particularly as they negotiate crises, include communication, working with a common purpose and shared goals through effective teamwork and creativity. Team-members who bond share similar personality characteristics, including hope, curiosity, perseverance and gratitude.[1] [2]
This is not to say that group-thinking and high optimism make for great teams. Some conflict and manageable pressure can be creative and energising. Good leaders in a virtual world ensure that staff feel psychologically safe to share, to challenge and to work through issues. By inspiring their teams with their own sense of hope, energy and clear communication, and by pulling colleagues into their shared vision of purpose, it helps to work towards a stable and productive future [3]. Trusted leaders encourage a sense of control and of achievement and value. Leaders need to notice if people are not sharing or are lacking in energy and try to understand what is happening. Asking questions is a great place to start.
As we adapt to rapid change; connection, stability and a common sense of purpose become the techniques to build resilience and help us to be supportive of each other. These can be protective factors in regards to mental health. For more information on team connection, see our tips for Effective Teamwork.
Sally Kirkright, CEO AccessEAP
[1] Harzer C., Mubashar T., & Dubreuil P. (2017). Character strengths and strength-related person-job fit as predictors of work-related wellbeing, job performance, and workplace deviance. Wirtschaftspsychologie, 19(3), 23-38.
[2] Heintz, S., & Ruch, W. (2019). Character strengths and job satisfaction: Differential relationships across occupational groups and adulthood. Applied Research in Quality of Life. http://doi.org/10.1007/s11482-018-9691-3
[3] https://www.forbes.com/sites/joefolkman/2016/04/13/are-you-on-the-team-from-hell-5-ways-to-create-a-high-performance-team/#1bff398e7ee2