Supporting each other through the Victorian Aged Care Outbreak

Supporting each other through the Victorian Aged Care Outbreak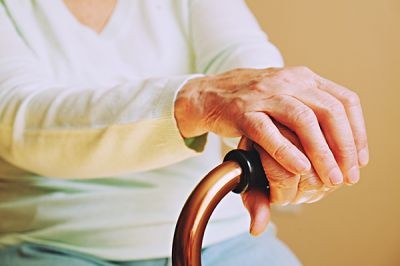 As we continue to see the impact of rising cases in Victoria and with news of increased cases in Aged Care facilities, it is understandable that many of us may be feeling a range of heightened emotions. Concern for the residents, their families, and communities, as well as concern for the employees and managers at the front line, will challenge us all.
The media attention and increased scrutiny of the rise in cases has put additional pressure and stress on those in the aged care sector. While it is important to address systematic issues, it is unhelpful to blame or point fingers. We all need to focus on addressing the situation and support those who have been impacted. This is time to focus on our learnings, not to start pointing fingers. Caring for some of the most vulnerable people in society during a pandemic and dealing with emotional issues such as deterioration in a resident's health can be extremely challenging. Your people may feel themselves trapped, as they try and find ways to look after themselves and their loved ones against the needs of residents and their families.
In order to support staff so they can continue to do their job, we need to remind employees and managers that there is help available. We know that at this stage getting through each day seems like all that we can manage, but it is important for staff to know support is at their fingertips. While we may not be able to control what is happening around us. We can help ourselves and each other by reaching out for support. Counselling can be organised conveniently over the phone so it may be possible to get the support needed right now.
During this outbreak your managers and employees may be impacted in various ways and managers may require additional support, in their roles of leading or managing employees. We know that a key protective factor in organisations to reduce psychological risk is supportive management. A manager's wellbeing is key so that they can support others. AccessEAP has a range of services to assist staff in managing stress, building resilience and keeping mentally fit through this challenging time. For more information about the support we can provide, please speak to your Relationship Manager who can connect you with our Clinical and Organisational Development teams.
Government support
In a release this week from the Australian Government Department of Health, Minister for Health, Greg Hunt and Minister for Aged Care and Senior Australians, Richard Colbeck announced the establishment of a Victorian Aged Care Response Centre to co-ordinate and expand resources to tackle the challenge of COVID-19 in age care services.
'The Victorian Aged Care Response Centre will bring together Commonwealth and State government agencies at the State Control Centre in Melbourne in a co-ordinated effort to manage the impact of the pandemic across facilities.' [1]
As always, as your EAP we are here to support your people whatever the nature of their concerns, please contact AccessEAP on 1800 818 728. For more information and links to Government websites, please visit our COVID-19 Resources page.
[1] Australian Government Department of Health 2020, Victorian Aged Care Response Centre, https://www.health.gov.au/ministers/senator-the-hon-richard-colbeck/media/victorian-aged-care-response-centre