Support through Floods and Natural Disasters

Support through Floods and Natural Disasters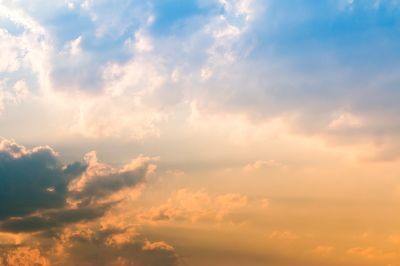 Australia is a country of extremes that can challenge us and impact our lives. Right now, parts of Australia are experiencing floods which are causing losses and damage. Natural disasters like the current storms and floods disrupt lives physically and psychologically, creating intense emotional distress for individuals, families and whole communities.
It is important through times such as these to identify those of your people who may have been directly impacted by the storms and floods and provide assistance where possible. Storm and flooding events such as these can be challenging, as the combined uncertainty about the immediate situation as well as fear and concern for what may lie ahead over coming days and weeks as storm waters continue to rise can exacerbate our thoughts and feelings.
As a leader, your organisation plays a vital and valuable role in assisting and supporting your people and their families in the immediate aftermath and moving forward. We encourage you to help your people feel they can focus on their immediate priorities, which is the physical safety of family, friends, loved ones and their homes and possessions. As a leader, take the time to check in with your people, and where appropriate, remind them that their EAP is available and able to help support them through these challenging times. Many people will want to be seen as "coping" so asking how they are going is really important. Being prepared to provide initial and long term support for people will enhance and promote their own personal coping strategies and resilience.
Normalise reactions: Accept that people will experience a range of emotions and that it is normal. Once the event is over, it doesn't mean people's feelings go away. Acknowledge their feelings and reassure people that their intense feelings are normal given the disaster.
Ask how you can help: Ask if there's anything that you can do to assist employees or if there is anything they need? e.g. flexible hours, transport or belongings. Keep talking to gain clarity on what assistance they need.
Do not catastrophise: It is common to reflect on the "what ifs" or "what might have been". Do not speculate on how much worse it could have been. Avoid comparison of stories as each person has a right to their feelings.
To support those that may have been affected by the event, we have included documents for individual strategies (download pdf here) and tips as well as information for managers and leaders (download pdf here). These tools are also available through the AccessMyEAP App.
If you have any questions or would like to better understand what you can do that will meaningfully support your team, the experienced clinicians on our Manager Support Hotline are able to help you help your people. As manager, your individual needs matter just as much. Reach out for support when and if you need it. We are here to help. Contact AccessEAP on 1800 818 728.