Support for the changing restrictions over the festive season

Support for the changing restrictions over the festive season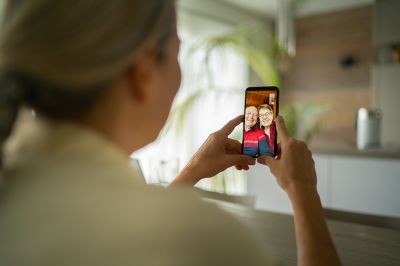 As we enter the holiday period, the countdown to Christmas day and the end of the year, we are experiencing another setback with the cluster on the northern beaches of NSW. This is significantly impacting many people and families, and their plans to reconnect with loved ones either with large gatherings or with travel to other states both into NSW or out of NSW. This can create understandable feelings of disappointment and sadness. There is also an amazing sense of care and positive action as record numbers turn out to be tested – a very open demonstration of the desire to look after each other and help NSW Health to contain the spread.
We have seen how resilient we all are, and have focused on hope and connecting with our loved ones virtually, and it looks like we need to draw on this for a while longer. We have also experienced how difficult this year has been and we can take strength and hope from Victoria who endured a prolonged lockdown. We encourage you to reach out to those you know are isolated and offer a quick check-in or words of support.
We wanted to remind you that our counselling services and onsite services continue to be available 24/7 – please reach out on 1800 818 728, connect with us via our App, AccessMyEAP or our website for additional resources.
We would also like to express our best wishes and gratitude to all those who are continuing to provide essential services.