Wellbeing Calendar - Q1 Positive Mental Health

Wellbeing Calendar - Q1 Positive Mental Health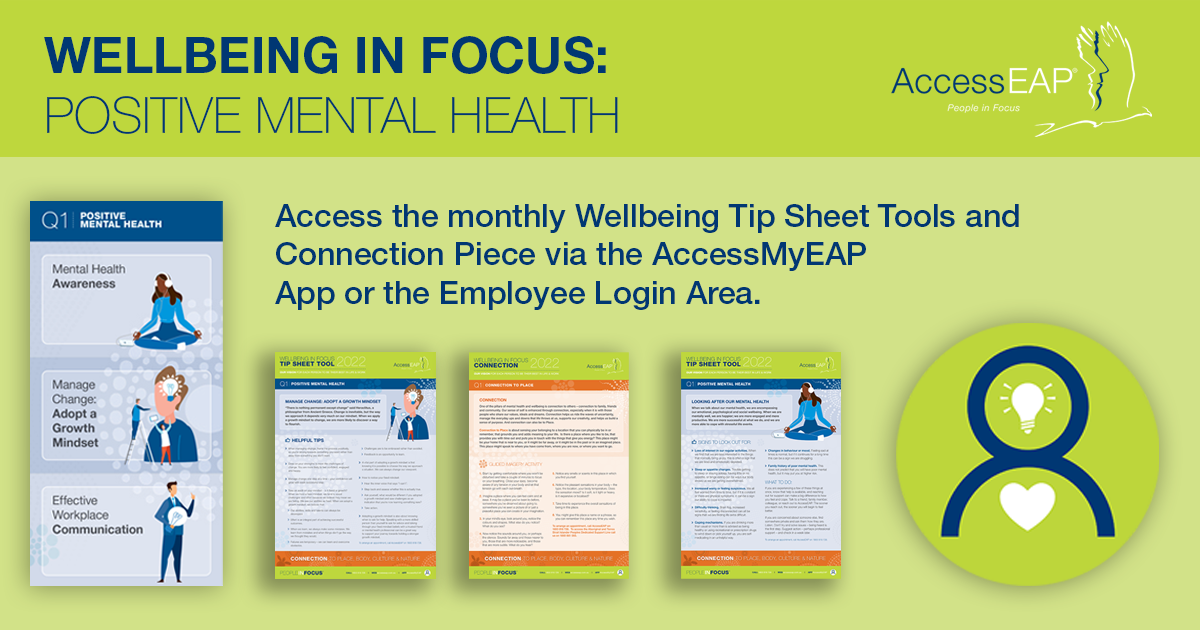 Put yourself in control of your mental health and wellbeing with our monthly Wellbeing Tools. Each quarter you will have access to 3 tip sheets, a connection tool and a wellness spotlight.
This Quarter the wellness spotlight focuses on Mindfulness. Access meditation recordings via the AccessMyEAP App or Employee & Employer Login Areas, designed to help with Mindfulness for Wellbeing.
Our 2022 Wellbeing in Focus Calendar is available through the Employer Login Area of the AccessEAP website. The Wellbeing Tools will also be added to the Employee Login Area and AccessMyEAP App.