Project Accountant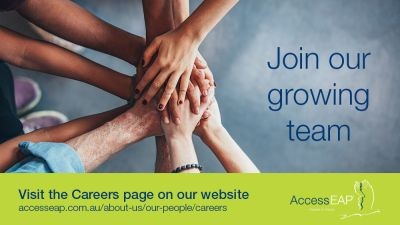 Strong Team environment
Flexible working arrangements
6-month contract - Possible long term opportunity
AccessEAP partners with businesses to promote positive organisational behaviour, enhance employee well-being and improve workplace productivity. As an Australian owned, profit for purpose Employee Assistance Programme (EAP) provider their outstanding success is based on understanding the unique needs of customers and tailoring services to support and prevent mental health issues in the workplace. As a growing organisation undertaking significant change, we need an engaging accountant to provide financial management support to projects within the digital transformation program.
Your role will be to provide full accounting support and analysis to help ensure the achievement of project and program financial objectives and manage risk. Working as an active partner to project managers you will assist with the preparation of budgets & ongoing monitoring of costs. You will generate and interpret financial records and reports, Investigate cost variances and forecast future funding requirements
Degree qualified your track record of success your strong understanding of project management methodologies will reflect your proven ability to form and maintain collaborative working relationships with stakeholders. Your key strengths will include your analysis, judgement, planning and organising skills.
Most importantly you will enjoy working in a team environment that is driven by the values of Respect, Collaboration, Integrity, Curiosity and Accomplishment. AccessEAP takes the health of employees seriously and you will be working in an environment that genuinely cares about the wellbeing of all employees.
For more information call David Williams on 0414551795 or to apply send your resume to dwilliams@kurtispaige.com.au