Responding to Domestic and Family Violence during the Pandemic

Responding to Domestic and Family Violence during the Pandemic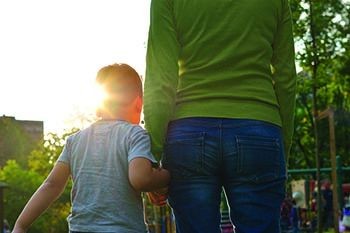 When I think about the statistics on domestic and family violence, it's hard to understand the numbers. It's even harder to think about the real-life impact of what has occurred and is occurring right now. If at least 1 in 61 women is affected, there could be victims and perpetrators somewhere in any of our workplaces or personal lives. Could it be that they are very good at hiding what is going on? How do we make sure that as leaders we are doing all we can to ensure that those impacted by domestic violence feel psychologically safe and able to seek support? Last week our spotlight was on trust. Trust is vital in helping support our people who may be impacted by domestic and family violence. Our role is to facilitate support, we are not expected to have all the answers, and in many cases there will not be a solution.

This week we turn our spotlight on supporting people across all organisations to respond to domestic and family violence during the pandemic.

The 25th of November is International Day for the Elimination of Violence Against Women with White Ribbon Day on Friday, 20th November. At AccessEAP, we strongly support these awareness days, particularly with the severity and frequency of domestic violence reported increasing as a result of the pandemic2. Often the workplace is known to provide a safe place for victims of domestic and family violence. Working from home and other restrictions has increased isolation and the natural circuit breaker that leaving the home provides for both victim and perpetrator. Organisations have a vital role to play by raising awareness of this issue, understanding when and how to offer support, and addressing attitudes in the workplace which perpetuate domestic violence.

We recognise that this is a topic which causes unease and we appreciate you taking the time to think about this very hard topic. However, there are things you can do that will help and make it easier for victims as well as those supporting victims, we've created two new tools to assist you. Find our wide range of Leader Tools and Personal Tools, in the Employer and Employee Login Areas of our website.
At AccessEAP, we are sensitive and equipped to deal with the complexities of all forms of violence (domestic, family and intimate partner) that may occur. We encourage you to reach out for support, especially at this difficult time given the unique pressures created by the pandemic. We offer Psychological Counselling and 1-1 Support, as well as Domestic and Family Violence training offerings. Reach out to here at AccessEAP. As always, our people are here to help support you and your people be their best in life and work.
References
1 https://www.aihw.gov.au/reports-data/behaviours-risk-factors/domestic-violence/overview
2 https://www.aic.gov.au/sites/default/files/2020-07/sb28_prevalence_of_domestic_violence_among_women_during_covid-19_pandemic.pdf