Reset and commit to 2021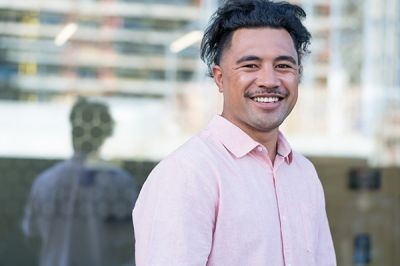 The beginning of the year may have felt a little different this year. By now, most of your people are back in their workspaces and in the swing of things. We have encouraged our people and teams to take some time to reflect on the year that was and the year ahead, and do the thinking and planning that can sometimes be hard to find in the day to day rush of work. It can be hard to feel confident in a plan that is so susceptible to what's happening around us in the pandemic. As a leader, how can you help your people and teams be nimble, agile, flexible, resilient and able to pivot through change in a way that fosters mental health and wellbeing?
We're turning our spotlight to continuing and committing to good wellbeing habits throughout the year. By now, many of those new year's resolutions that have been made have already been discarded. We've put together some tips on how to reconnect with and ensure work and personal intentions can become good habits.
We already started (or continued) conversations about what our people want to focus on or achieve this year. We've encouraged taking the time to stop, pause, think, ask the right questions before doing the doing. It's a practice that can help restore or support mental balance when things feel frenetic or out of our control. What it looks like for each person, or each team can differ greatly. As a leader, be mindful you work for your people, help them fulfil their aspirations, find what motivates them and so you can help focus on the things that matter to them.
We've created tools that focus on strategies that you could already be kicking goals with, just starting to talk about, or there may be ones that need a complete overhaul. Whatever is the case, starting the year with a clear idea of where you want to go will help to set you and your people up for success. Find our wide range of Leader Tools and Personal Tools, in the Employer and Employee Login Areas of our website. Reach out to here at AccessEAP. As always, our people are here to help support you and your people be their best in life and work.