R U OK? Day, Feat. Additional Parent Resources

R U OK? Day, Feat. Additional Parent Resources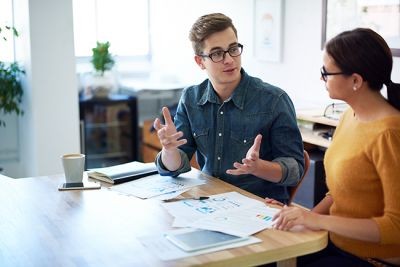 It's really timely that we are coming up to a series of wellbeing and wellness events. Women's Health Week is at the start of September, along with R U OK? Day and then into October for the various states and territories' Mental Health Week or Month. We can all do with a little bit of extra wellbeing support right now! What we're hearing is a general sense of people doing their best to get by – and that's the best any of us can do! What we're really encouraged by is many of us have made R U OK? an everyday thing through the pandemic.
When we talk about Women's Health Week, we often focus on prioritising and making time to look after ourselves. In a pandemic, this can be difficult as there are often many demands on parents, employees and caregivers (and these are just some of the roles that women play). Right now, parents of Year 12 students are experiencing the stressful trial exam period in the lead up to their final exams and the end of 13 years of schooling. These are emotional milestones and are being experienced under very difficult conditions for students across Australia and New Zealand.
The pandemic has highlighted to many people the need for everyone to maintain their wellbeing and connect with others. We're turning our spotlight to building on R U OK? Day in ways that support wellbeing for all of your people. We've created tools to help keep the R U OK momentum going as well as added a postcard to the new Parents tile in the Employer Login Area. Find our wide range of Leader Tools and Personal Tools, in the Employer and Employee Login Areas of our website.
Reach out to us here at AccessEAP on 1800 818 728. As always, our people are here to help support you and your people be their best in life and work.