Leadership Series – Character Strengths

Leadership Series – Character Strengths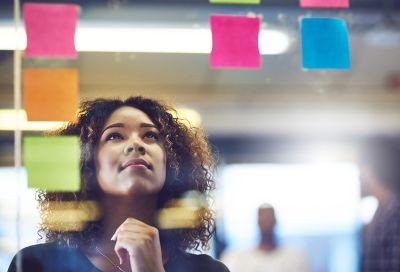 Shari Walton, Organisational Development Consultant
A key building block of positive psychology and wellbeing is character strengths. These 24 positive traits were determined in a 3-year research project involving 55 scientists and are manifested behaviourally, cognitively, and emotionally. They form part of the Engagement pillar of Professor Martin Seligman's wellbeing model, and everybody has experienced at one time or other getting lost in an activity because it is so engaging. This is often referred to as "being in the zone" or in a state of "flow", a theory introduced by Hungarian-born researcher Mihaly Csikszentmihalyi in the 1970s. During this optimal flow experience, individuals feel strong, alert, in effortless control and at the peak of their abilities.
------------------------------------------------------------
Research proposes that everyone has 24 character strengths. These are personality qualities like creativity, honesty, humour, and perseverance. What makes everyone unique, is that some strengths come more naturally to them than they do for others.
When you complete the free scientific VIA Character Strengths Survey, your results will reveal which strengths rank highest and lowest for you. Understanding and applying your strengths will help you increase happiness levels, boost confidence, strengthen relationships and improve work performance. For leaders, they can provide greater insights into individual styles, team dynamics and contribute to developing a high-performing, effective team.
Three reasons why understanding individual strengths is a pathway to greater well-being:
Your highest strengths are natural happiness boosters.

Research refers to your top strengths as signature strengths. They are so essential to your identity that they are like your fingerprint or written signature. People notice these strengths in you, and it feels good for you to use them.

Lesser Strengths are not Weaknesses

Humans have a natural negativity bias but lesser strengths are not weaknesses, they are qualities that don't come as easily to you as some of the other strengths in your profile.

Finding your Just Right in Self

Once you become more conscious of your strengths, you will notice you are more inclined to overuse or underuse certain strengths depending on preferences. Understanding these dynamics can help you recognise when your strengths are out of balance, and you can adjust for better outcomes, which can lead to many positive wellbeing and overall happiness.
For more information, reach out to your main contact at AccessEAP to arrange a consult with our Organisational Development Team. To arrange a counselling appointment, call AccessEAP on 1800 818 728.
---
Shari Walton is an enthusiastic solution focused senior Organisation Development Consultant with extensive experience designing, developing, and implementing a broad range of Leadership Development, Talent Management, and other Learning and Organisation Development interventions that drive change and support individual, team, and business success.
Shari has over 30 years' experience in the organisation development field across Finance, IT and Higher Education sectors. This experience is complemented with formal qualifications in Human Resources, Learning & Development, Executive Coaching, along with a Graduation Diploma in Communication Management, and a Diploma in Holistic Wellness Coaching.