It's time to change the conversation about mental health in the workplace - a comment from Sally Kirkright - CEO AccessEAP

It's time to change the conversation about mental health in the workplace - a comment from Sally Kirkright - CEO AccessEAP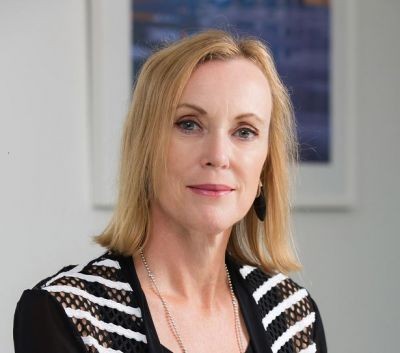 There has been a significant increase in the number of conversations about mentally healthy workplaces in Australia in recent weeks. This is largely due to the release of the Productivity Commission's draft report into Mental Health. As a founding member of the EAP industry in Australia, AccessEAP welcomes the recommendation that "Psychological health and safety should be given the same importance in workplace health and safety laws as physical health and safety." This is a significant shift in how we as employers manage our workplaces but it's a shift we have been working towards with our customers. With an estimated cost associated with mental ill health and suicide to the Australian economy between $43 and $51 billion per year, governments will take this opportunity to change policy direction. For employers, lower economic participation and lost productivity represents approximately 23% to 33% of this cost.1
The draft report's introduction highlights the complex nature of workplace mental health but fails to recognise the function of full service EAPs.
"There is limited evidence of what actually constitutes a 'good' workplace or a 'good' job in terms of mental health, but there are a number of recognised risk factors or stressors that are specific to the workplace that can undermine the mental health of those in the workplace."
There are no real surprises in the draft report however AccessEAP challenge the Productivity Commission's view on the role EAP's have to play. There is a widely held misconception that an Employee Assistance Program (EAP) is merely a counselling service. That view of an EAP is outdated. Today's EAP industry responds to the changing nature of work and provides solutions to meet the current needs of employees and workplaces. Organisational and workforce needs are evolving to remain relevant and respond to the unprecedented levels of disruption, change in workplace demographics and expectations of employees and employers. Working with organisations, we have seen the increasing sophistication of your people and the expectation of a workplace culture to support ALL your people. In partnership with our customers we co-create people solutions tailored to unique needs. Just as with individuals, no two organisations are exactly the same. The solutions require a degree of curiosity to learn the intricacies of your organisation, teams and individuals, ensure the best possible alignment between expectations and services and deliver a return on investment.
Last week Urbis and the iCare Foundation released a research report demonstrating that for every $1 invested in mental health in the workplace, $65 in social and economic benefits can be created2. We know that it makes good business sense to include human capital management as a core strategic priority and most leaders agree that a businesses success depends upon the people within it.
This conversation is increasingly urgent following the proposed legislation introduced to the Victorian Parliament last week to make employers liable and face jail time for failing to provide psychologically safe workplaces.3 In addition it was just announced that the Andrews Labor Government will accept the recommendations handed down by the Royal Commission into Victoria's Mental Health System.4
So what can we do as your EAP and wellbeing provider? As an industry we recognise that we need to be better able to demonstrate, articulate and validate the value of EAP support for your organisation. This is why we are participating in the first ever rigorous peer reviewed research being conducted by the EAPAA and University of South Australia. We will keep you up to date with these developments. I assure you that we are ready, willing and able to be part of the solution and a driver of change - we have been part of the system for 30 years.
Here are some questions that I would like to pose to you:
As an executive leader within your organisation, what can you do to better support psychological safety for your people? Is it currently on your executive agenda? If not, why not?
Are you speaking to us at AccessEAP about how to support and grow your mental health and wellbeing program?
Are you using your EAP to co-create a workplace where your employees are engaged and understand how they uniquely contribute to your success?
Together, we can continue to create the kinds of workplaces where people can thrive. Let's start that conversation and share lessons learned to ensure that we all build organisations and workplaces we can be proud of.