Best practice for leading through crisis and change

Best practice for leading through crisis and change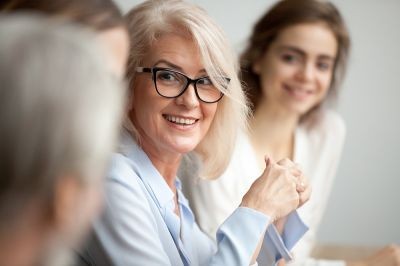 Communicate, communicate, communicate. It's best practice for leading through crisis and change – both of which we've had plenty of over the past few months. It's time to take a moment; pause and reflect on what's happened and how we have led our people through COVID-19.
In the moment of reflection, it can become apparent just how much we have done and achieved over the past few months. It's also become apparent that information overload has taken on a whole new meaning throughout COVID-19. One of the contributors to exhaustion and stress is information overload. We've been bombarded by messaging across all platforms for some time. It's also important to recognise that communication through an extended period of crisis and change must evolve to continue to be meaningful, impactful and internalised.
This week we turn a spotlight on evolving communication for our people.
Knowing that our people may be feeling exhausted, experiencing information overload and sorting through information which has at times been unclear or uncertain, we can identify ways that we can adapt our communication approach to their needs. Now, more than ever, clear, concise and bite-sized chunks of messages are required. It's also helpful for consistency. It might help your people to think about how you can curate information or what's communicated to help this land better. There is a substantial amount of information that has been made available to your people from lots of different sources, including the state and federal governments.
Overall, trending presenting issues and requests for support confirm the effects of overload.
Give your people a chance to catch their breath, to express how they're feeling and to feel they can catch up.
Sharing feelings and how they are doing can lead to stronger personal engagement, team bonding and strengthen positive culture.
We'd encourage you to take the time to reflect on how you can move your communication style as circumstances continue to change. We have created a support tool for leaders to identify how best they can adapt communication that meets the needs of their audience:
Access via our Employer Login Area - COVID-19 Supporting your people.
We are here to help you talk through your people needs and strategy, and help identify how we can align with you to help these become genuinely impactful and meaningful. As always, as your EAP we are here to support your people whatever the nature of their concerns, please contact AccessEAP on 1800 818 728.