It's Here! Women's Health Week 2019

It's Here! Women's Health Week 2019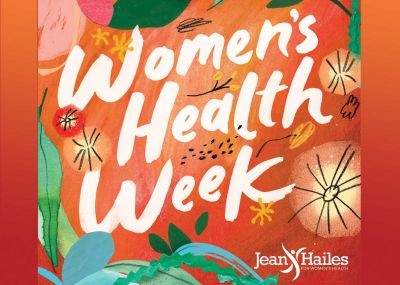 Jean Hailes Women's Health Week is a week dedicated to all women across Australia to make good health a priority. The two biggest barriers for women not maintaining a healthy lifestyle is 'lack of time' and 'health not being a priority'. Women's Health Week is the time to do something for your health and start making positive changes that can last a lifetime! Click the below calendar for the more information about the daily activities.
With so many competing demands and expectations, the struggle to keep up with both work and home commitments can be extremely stressful. When stress persists to a point that a person feels they aren't coping, it can affect the functioning of their day-to-day life as well as their overall wellbeing. The stressors of too much 'juggling' together with trying to do things well and be 'good' at everything is impacting on women and their ability to sleep, think clearly and make decisions.
For more information about Women's Health and Wellbeing contact your Relationship Manager who can go through our Women's Wellbeing Training and Webinar options.