Raise Awareness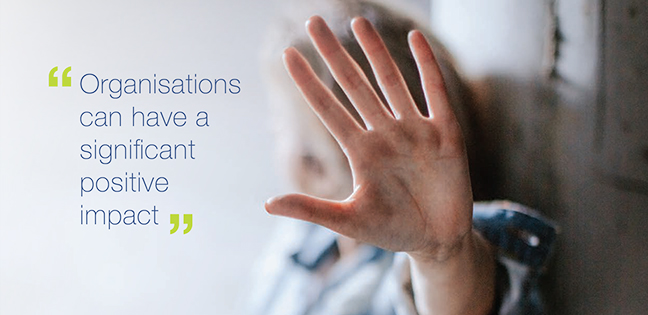 We're here to help
Supporting your organisation to respond to
Domestic and Family Violence during the pandemic and moving forward
25th November is International Day for the Elimination of Violence Against Women with White Ribbon Day being observed on Friday, 19th November.
At AccessEAP we strongly support these awareness days, particularly with the severity and frequency of domestic violence reported increasing as a result of the pandemic. Often the workplace is known to provide a safe place for victims of domestic and family violence. Working from home and other restrictions has increased isolation and the natural circuit breaker that leaving the home provides for both victim and perpetrator. Organisations have a vital role to play by raising awareness of this issue, understanding when and how to offer support, and addressing attitudes in the workplace, which perpetuate violence against women.
How we can support you
At AccessEAP, we are sensitive to the complexities of Domestic and Family Violence and encourage you to reach out for support especially at this difficult time given the unique pressures created by the pandemic.
Psychological Counselling and 1-1 Support
We have a team of counsellors who are experienced in Domestic and Family Violence support and are available for one to one, in-person, telephone or video counselling 24/7.
Contact us on 1800 818 728.
Access the Employer and Employee Login Areas of our website to access the COVID-19 Domestic and Family Violence Tools.
Live Zoom Training and Webinars
Please speak to your Relationship Manager today so they can connect you with our Clinical and Organisational Development Teams.