Providing support, reassurance and caring

Providing support, reassurance and caring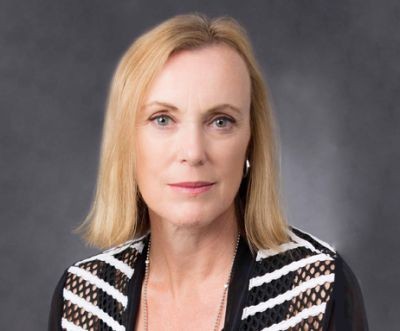 This month's newsletter theme focuses on stress and how to manage it. However, in light of recent tragic events in Christchurch, my attention is lamentably drawn to how we manage stress and grief relating to events far beyond our control.
On behalf of everyone here at AccessEAP, I would like to extend our sympathies to everyone affected by the tragic events that took place in Christchurch on Friday, 15th March.
Later that Friday afternoon, when the enormity of what was happening in Christchurch became evident, my team went to work establishing what was happening on the ground and getting support to our customers as soon as possible/practical (due to lockdown). Our aim was to remind our customer's that we are here to support their workplace wellbeing every day but especially when devastating events such as this challenge all involved. We were able to provide an outline of what would be happening over the next few days and also provide guidance on how to support employees initially and over time.
The messages are becoming more familiar to us all as we partner with our customers through drought, floods and bushfires as well as man-made traumatic events. Everyone processes trauma differently and even if we consider that we know each other well there are still events that will trigger unexpected responses. The guidelines we provide are intended to give room for all such responses. Within the AccessEAP team, we have New Zealander's and those with very strong ties with New Zealand and particularly Christchurch, a city that has had more than its fair share of adversity in the last few years. Their grief and sadness is very real and they are being supported now and will continue to be – there isn't an expiry or end date to all this – it does, however, get better. What we are looking to do is to create the environment to proactively support employees and encourage them to process and work through the trauma to aid in recovery.
Often people will not want to speak to a counsellor in the initial days or weeks as they support each other. It is in the longer term when people need support from a counsellor or their Employee Assistance Program. Here are a few messages I would like to recap from our recent communications:
Create an environment that allows people to talk amongst themselves about fears and hopes related to the tragic events. Openly sharing with others has been known to promote personal recovery. There is also comfort in a shared community supporting one another.
Be mindful and respectful of individual needs. Some people may feel uncomfortable or scared of sharing their feelings. Remember that there is no right or wrong way to feel.
There may be feelings of anger and hopelessness; there will be intense feelings of anxiety and fear.
Establish an open door policy that allows people to seek the appropriate care when needed.
If possible and when appropriate try to establish normal routines as soon as possible.
Encourage people to communicate their needs, rather than assume you know what their needs may be.
Maintain communication if an employee or student is away for any length of time.
An incident of this nature has the power to entirely consume those involved, especially when it has an impact on one's feeling of safety and one's family. As leaders and managers, it is within our control to provide support, reassurance and caring.
Sally Kirkright, CEO, AccessEAP