National Reconciliation Week 2020

National Reconciliation Week 2020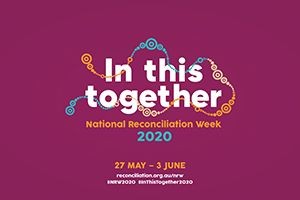 What is
National Reconciliation Week?
National Reconciliation Week (NRW) is a time for all Australians to learn about our shared histories, cultures, and achievements, and to explore how each of us can contribute to achieving reconciliation in Australia. The dates for NRW remain the same each year; 27 May to 3 June. These dates commemorate two significant milestones in the reconciliation journey— the successful 1967 referendum, and the High Court Mabo decision respectively.
In 2020 Reconciliation Australia marks twenty years of shaping Australia's journey towards a more just, equitable and reconciled nation. 2020 also marks the twentieth anniversary of the reconciliation walks of 2000, when people came together to walk on bridges and roads across the nation and show their support for a more reconciled Australia.
Find out how you can get involved from the National Reconciliation Week Website.