Mindfulness, getting to the heart of it

Mindfulness, getting to the heart of it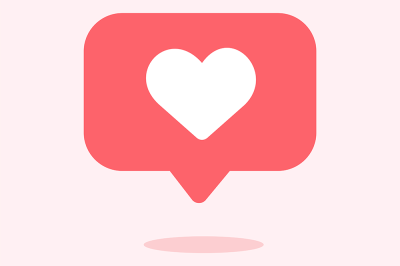 Where is your attention right now? Part of it will be on these words, and part of it may be elsewhere. Are you thinking about plans for the weekend? Worries about the cost of living? Remembering that wonderful holiday you had last year? Frustrated at the way a recent conversation went?
All this thinking can make us feel emotionally and mentally jumbled, and, if you consider it, rarely leads to anything useful.
Now, try focusing on just one thing. Your breath. Unlike your memories of the past and worries of the future, your breath is real – here and now. Feel into your experience of breathing in, and feel into your experience of breathing out. Please pause and do this, right now, for a few breaths.
You may notice how your attention can be pulled in other directions other than the breath. That's OK – just bring it back to the experience of your in-breath and out-breath. Practising mindfulness is not about 'getting it right'; it's about practising bringing the mind back to where you would like it to be – on something concrete and real - after it has moved on to something else.
So many words have been spoken and written on mindfulness.
A Google search brings up a list of benefits - self-control, objectivity, tolerating difficult emotions, enhanced cognitive flexibility, improved concentration and mental clarity, emotional intelligence, and the ability to relate to others and oneself with kindness, acceptance and compassion.
What can be lost in this shopping list of benefits is that mindfulness, at its core, is not about getting anything. Wanting to get stuff can add to our inner drama and our feeling of pursuing the future.
Consider mindfulness as about leaning into the quality of our awareness, being curious about it, and noticing where our attention is drawn. Doing this while we consciously give our attention to something calming – our breath, a tree, drinking a glass of water – makes this easier. The quality of our awareness (is your awareness currently clouded or clear? busy or quiet?) and what we attend to has a major impact on the life we lead. We see a business opportunity, and our whole life is changed. We notice someone in a crowd, and we have a conversation with them that influences the way we see the world.
An important component in our awareness is the way our emotions colour it. Whether your awareness feels hard or soft, kind or harsh, is largely due to the emotional content.
So, taking a moment now, as you notice your breath, see if you can bring a heartful quality to your noticing. It's a quality of kindness and inclusivity, nurturing and support. As you do this, notice how your body feels.
This is an emotional quality we can practice and cultivate.
Mindfulness is not just about focus and clarity. It is also, at the same time, about cultivating a quality of kindness, inclusivity and support. Bringing both focus and kindness to your daily activities can be life-enhancing – indeed, life-changing.
Try it out and discover for yourself.
Stephen Malloch, Manager Clinical Consulting