Mental Health - Share the Journey

Mental Health - Share the Journey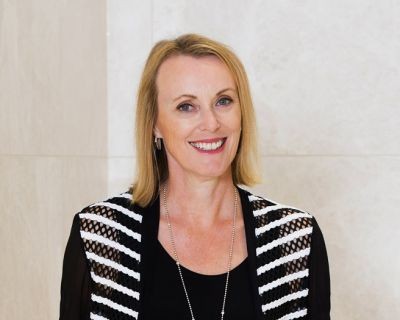 September was a very busy time for us here at AccessEAP with everyone getting involved in R U OK? Day. We were very excited to partner with many organisations to run training sessions, toolbox talks and webinars. R U OK? Day may be over for another year but the message and purpose of the foundation continues. With World Mental Health Day on the 10th of October and each state dedicating a week or a whole month to Mental Health Awareness, now is the perfect opportunity to keep the conversation going. We are passionate about breaking down the stigma around Mental Health, encouraging and supporting people to ask for help. Connecting with colleagues and checking in on them is an important part of Mental Health Awareness and links with this year's theme for Mental Health Month, "Share the Journey".
The research continually tells us that asking for help can be a powerful tool in keeping ourselves mentally healthy. It also means that the people in our lives will trust us more to ask for help when they need it. Asking and receiving help is a way to ensure that we all share the journey together. "Share the Journey" is an effective message around mental health but it can be hard to put strategies into place on a day to day level. It can be helpful to think about ways to deepen your own social connections to avoid isolation, increase your leisure time and find inexpensive and sustainable ways to reduce stress. Walking, particularly in open spaces and/or where you can appreciate nature is about the cheapest way I know but this is personal and you need to find what works for you.
At AccessEAP, we have had our own journey to make sure that our people are healthy and their wellbeing is in our focus. Last year we invited employees from different teams to volunteer as our own Wellbeing Champions. This allowed our employees to be involved, to contribute and engage in our wellbeing initiatives. One of our recent themes focused on Self Care. The Wellbeing Champions invited each employee to think about their self care strategies which were then shared with all employees. It was a great initiative with lots of engagement. An effective strategy highlighted from the initiative was the importance of being able to ask someone for help. We were challenged to "put as much energy into caring for ourselves as we do into caring for others." For some, this was the difficult part. As an organisation, we learnt the most important part of the challenge was for us to individually do something and form a new habit, rather than just thinking or talking about it. Many organisations have their own AccessEAP Ambassadors whose role is to check in and encourage teams to look after themselves as well as working passionately to reduce stigma and ask for help.
I encourage you to invite a friend, colleague, team to come along with you this month and participate in whatever activities you do. It can be simple such as walking together at lunchtime, sharing a healthy lunch, becoming an EAP Ambassador, getting a meditation group together or a Friday afternoon gathering in the kitchen to celebrate the end of another great week. Whatever activity you choose, the research tells us that if it something that you enjoy, it will go a long way to improving your mental health.
We are very happy to discuss with you further about our own Ambassador program and the way that we can help you put your People in Focus.
Sally Kirkright, CEO, AccessEAP