International Women's Day- Each for Equal

International Women's Day- Each for Equal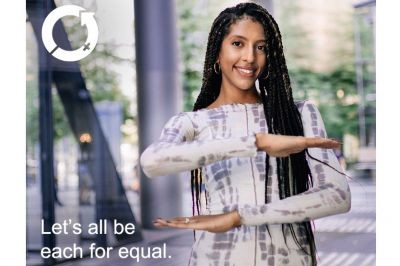 International Women's Day is held each year on the 8th of March. This year's theme is #EachforEqual.
An equal world is an enabled world.
Individually, we're all responsible for our own thoughts and actions - all day, every day.
We can actively choose to challenge stereotypes, fight bias, broaden perceptions, improve situations and celebrate women's achievements.
Collectively, each one of us can help create a gender equal world.
Let's all be #EachforEqual.
For more information about how you and your organisation can get involved including customisable Social Media content, see the International Women's Day Website.
Women's Wellbeing
International Women's Day is also a great opportunity to check in with yourself or the women in your life. With so many competing demands and expectations, the struggle to keep up with both work and home commitments can be extremely stressful. When stress persists to a point that a person feels they aren't coping, it can affect the functioning of their day-to-day life as well as their overall wellbeing. The stressors of too much 'juggling' together with trying to do things well and be 'good' at everything is impacting on women and their ability to sleep, think clearly and make decisions.
For more information about Women's Health and Wellbeing contact your Relationship Manager who can go through our Women's Wellbeing Training and Webinar options.
Photo from the International Women's Day Website.