Counselling, what's it all about?

Counselling, what's it all about?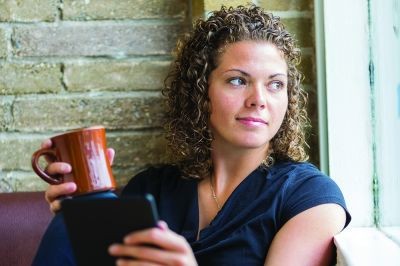 What Is Counselling?
Counselling sessions provide a comfortable and safe environment where you can talk openly without judgement about what is happening for you. The counsellor does not label you or give a diagnosis. People often use counselling to speak about common life stressors, e.g. relationships or workplace stress or to learn how to reach life goals.
What happens in a Counselling Session?
During the first appointment, the counsellor will aim to hear and understand what is happening in your life and what you may want to achieve from counselling. You decide what you want to focus on in the sessions and the counsellor will work with you to find approaches that may help you. Through counselling, you will receive support as you try new strategies or approaches. The counsellor will never instruct you if you are trying to make a decision about something, however they will discuss your options and help you decide what approach is going to work best for you.
What if I don't feel a connection or "like" my counsellor?
It is important that you get the greatest benefit possible from your session so that may mean providing feedback and seeking a different counsellor to move forward with.
Making an Appointment
Making an appointment is as easy as telephoning 1800 818 728 during business hours, Monday-Friday 8am-6pm AEST. Calls will be answered by our Client Services Team. 24/7 assistance is also available for urgent counselling. When phoning us for the first time, an employee will need to provide the following information:
• Their name, their employer, and a few contact details
• Whether they would like to book a standard appointment or if they need immediate assistance.
• If they have any preferences in relation to the counsellor e. g., gender, age, specialisation.
• Location preference if sessions are face-to-face*. Phone, chat or video sessions are also available.
*AccessEAP has a wide range of locations across Australia, and people's preferences will be accommodated as best as possible.
How much does it cost?
Free – that's right, your employer values your wellbeing and provides this service to you free of charge. In many situations, your family members will also be eligible for this service. AccessEAP are specialists in supporting people through life's challenges and giving them the tools and lifelong skills they need to thrive.
How many sessions do I get?
The amount depends on your employer, ask internally or call us on 1800 818 728 to find out. The sessions are designed to provide short term, solution focussed professional support. Longer-term support can be organised on a referral basis.
Do I have to see someone face-to-face?
Counselling sessions can be face-to-face, over the phone, by AccessChat, email or video chat. However, depending on the immediacy of the situation a phone session may the first response.
What is AccessChat?
AccessChat is our confidential and secure instant messaging counselling service, which allows clients to access counselling services from their phone or desktop no matter where
they are. Some people prefer to access counselling support via text, or might be in an environment where a quiet, discreet messaging conversation is more suitable. Whatever the reason, our confidential and secure AccessChat service connects clients with a qualified and experienced clinical professional.
To arrange an appointment, contact AccessEAP on 1800 818 728.