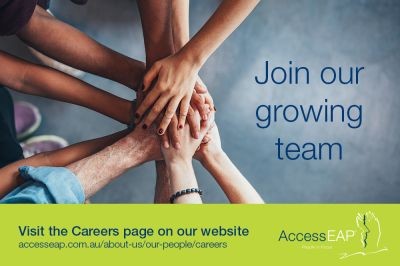 Role Summary:
The HR Business partner provides business focused strategic and operational HR advice to AccessEAP management and staff. The Business Partner coaches and supports managers on employee lifecycle issues, employment related matters and organisational policy in line with AccessEAP's Mission, Vision and Guiding Principles. The HR Business Partner works with management and staff to support new ways of working and continuous improvement within AccessEAP.
Reporting into the Director of Corporate Services, this is stand-alone role is supported by resources including specialist employment legal advice and HR peer support through our affiliated network.
Key Responsibilities
Working alongside managers and other stakeholders across the business to address their departmental needs
Be a first line of contact for recruitment for general hires including screening, interviewing, onboarding, compliance and verifications
General HR administration, maintaining the HRIS system (ELMO) helping to utilise the renumeration, onboarding, contracts and recruitment functions
Opportunity to develop policies and documents especially around creating an efficient model of administrating HR at AccessEAP
Essential criteria:
Tertiary qualifications in Human Resources and/or Industrial Relations, or extensive Human Resources and/or Industrial Relations experience in a diverse service delivery and high volume workplace
Sound practical knowledge of contemporary human resources and industrial relations issues
Demonstrated analytical and problem solving skills, including the ability to identify issues, risks and opportunities
Excellent verbal and written communication skills, including presentation and report writing skills
Excellent negotiation, influencing and coaching skills and the ability to effectively and creatively challenge people, situations and current thinking
Proven ability to work both autonomously and in a collaborative work environment
Highly proficient with MS Office suite, and comfortable learning and effectively using new systems and business technologies
National Criminal Record History Check
How to Apply
Beaumont People have been engaged to recruit this position on behalf of AccessEAP. If this sounds like something that you would be interested in, please send your application and resume to Alexandra Hopkinson alexandra@beaumontpeople.com.au. There is no closing date for this role, all applications will be reviewed as they are received, and successful applicants will be contacted. APPLY NOW the role is immediately available!