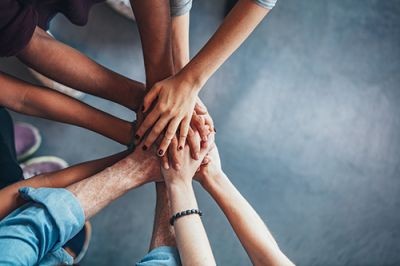 Help build organisational capability
Strong team environment
Sydney or Melbourne Based
AccessEAP partners with businesses to promote positive organisational behaviour, enhance employee well-being and improve workplace productivity. As an Australian owned, not for profit Employee Assistance Programme (EAP) provider their outstanding success is based on understanding the unique needs of customers and tailoring services to support and prevent mental health issues in the workplace. Due to continued growth and an expanding service offering they need a passionate and consultative practitioner to support the Technology team during a period of significant technology change and transformation.
Your role will be to provide end-user support of the AccessEAP IT environment, ensuring technology resources are available, support requests are handled to and responded to within SLA's. This is a key business technology support role, with responsibility for day-to-day IT support, internal Helpdesk functions, assigned technology projects & assisting others where needed.
Your track record of success will reflect your experience deploying, maintaining & supporting ICT infrastructure in small to mid-sized organisations. You will possess excellent technical knowledge of Microsoft Windows Server, Microsoft Office365, Microsoft Windows 10, Active Directory, SaaS application state (hybrid cloud environment) WAN technologies & the deployment of routers & firewalls.
Previous experience in managing/supporting telephony infrastructure both direct & by a 3rd party and setting up an IT ticketing system from scratch will be highly regarded
Most importantly you will enjoy working in a team environment that is driven by respect, collaboration and accomplishment and where expressing your ideas and opinions is truly valued. AccessEAP take the health of employees seriously and you will be working in an environment that genuinely cares about the wellbeing of all employees
For more information call David Williams on 0414551795 or to apply send your resume to dwilliams@kurtispaige.com.au.