Do you know how to maximise use of your EAP to support a mentally healthy workplace?

Together we support vulnerable families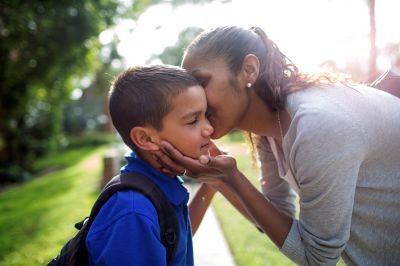 AccessEAP is a not-for-profit organisation, for us it actually means profit-for-purpose. It is a very exciting time as we are funding a number of new programs in addition to our continued contributions to the HOPE Program for young disadvantaged parents.
HOPE - Many of the young mothers who are in the program have experienced significant complex trauma throughout their own childhood and often present with undiagnosed anxiety and or depression. Educational work with these young mothers focuses on nutrition and strengthening their understanding of a healthy diet for their baby/toddler. Often a new partner will be involved, it is a very important part of the program to educate these men on how to look after the children in their life. You can read more about the life-changing work we are funding through the stories of young mothers: https//accesseap.com.au/about-us/profit-for-purpose
Family Support: Children and families in crisis, comprises three distinct programs. Family Recovery is a pioneer in this area and the only program working with the children and young family members of alcohol and other drug users. Providing the family with effective coping skills has been found to reduce the alcohol or drug user's consumption and encourage them to seek help. Intensive Family Care program works with families who experience hardship, difficulties and stress, all of which impact on their ability to parent their children. Families are given the chance to learn new skills and gain knowledge that will assist them to make better life choices for the children. Prenatal Support program is a counselling-lead program which works with vulnerable parents-to-be who are anxious or not coping with pregnancy.
CCareline is a free help line offering immediate advice, advocacy, counselling and guidance to help the most vulnerable in our community connect with support. The service is particularly for those facing crisis or disadvantage within areas of relationships, families, children, addictions and mental health. CCareline is a service in high demand and growing; between July 2017 and July 2018 it received over 20,000 calls. 
Volunteer to Halt Loneliness is a community action project to alleviate the burden of loneliness and isolation amongst the elderly through matching isolated elderly people with suitable volunteers.
In addition to these amazing programs AccessEAP will also be providing funding for the Domestic Violence Housing program in Queensland and Refugee Dads and Kids Weekend program in Victoria. Both programs focus on giving vulnerable families support to improve the lives and opportunities of disadvantaged children in our communities.
Thank you for being an AccessEAP customer and for focusing on improving the mental health of your employees. Together we can put your people in focus to ensure that fostering good mental health becomes a natural part of a thriving workplace culture.