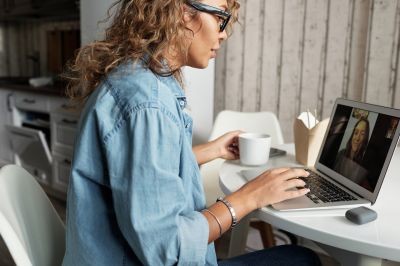 We wanted to start the conversation this week by addressing the question that is probably sitting somewhere in the minds of a lot of people – is this the start of the dreaded 'Second Wave'? Just as we were enjoying the reprieve offered from the restrictions of physical distancing, the Victorian government's response has been the reintroduction of Stage 3 restrictions for Melbourne. I'm sure our thoughts are with those who have been impacted directly or had friends and loved ones affected.

Last week we talked about the importance of language, and I must admit it is disheartening to be bombarded by media messages about the 'Ring of Steel' surrounding Melbourne. Already government messages are preparing other states such as NSW for the inevitability of heightened restrictions. It's hard in times like these to avoid feeling that we're under siege, and a constant defensive mentality is not a great way to achieve mental health and wellbeing.

This week we're putting the spotlight on supporting one another and the importance of getting the language right. As a result, we've also adopted a different approach to your support tools this week. We wanted to take the opportunity to have one of our senior clinical team members, Kate McPhee (Psychologist & Clinical Associate Coordinator) from our Melbourne office create the Personal Tool. We wanted to acknowledge the experience of those in Victoria and use their lived experience to help us better understand how to support others. Kate described some of the impacts of well-intentioned messages from friends and loved ones over the past few days as:
"We've had well-meaning interstate friends, family and colleagues say 'you poor people in Melbourne having to increase physical distancing restrictions AGAIN'. Try to imagine how this makes us feel? For those of us in Melbourne remember they are intending to be supportive and its hard for them to understand, don't take it personally and reach out to your family and friends in Victoria who do understand. In Melbourne there is a sense we understand why it has to happen, we've done it before and we are just trying to get on with doing our part."
Access via our Employer Login Area - COVID-19 Supporting your people:

We are here to support you through these changes. Wherever you are located, we're in this together. As always, as your EAP we are here to support your people whatever the nature of their concerns, please contact AccessEAP on 1800 818 728.