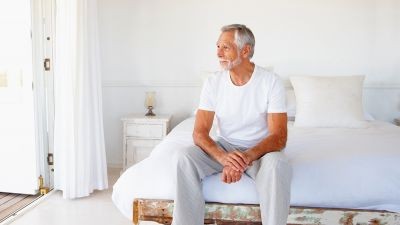 As we prepare for a return to work or physical workspaces with physical distancing requirements being eased, the impacts on our mental health will continue for some time. It is vital to be aware that many employees, colleagues and peers may be struggling. One of the troubling impacts of the COVID-19 epidemic on mental health is the increased risk of suicide. Raising mental health awareness is one of the tools we can each use and includes understanding the risks factors for poor mental health as well as knowing the signs.
We know the factors which protect our mental health are:
social support and connection

meaningful activity

maintaining a healthy lifestyle

rest and relaxation

a reliable source of income

and problem-solving skills.
Risk factors that can contribute to poor mental health:
an increase in drug and alcohol use

family history of mental illness

history of trauma

chronic or ongoing stress

loss of long-term relationship or person

social isolation not just physical isolation

financial stress

and poor physical health.
Signs that someone may be struggling:
dramatic changes in behaviour, mood or attitude

increased feelings of anxiety or depression

expressing thoughts of helplessness, hopelessness or worthlessness.
Many people find it difficult to talk about mental health with someone they are concerned about – and this is normal. It is natural for people to fear saying the wrong thing or making things worse. However, ignoring mental health issues won't make them go away. Having a conversation and expressing concern is vital.
Here are some conversation starters:
"I notice that you are not yourself, I am concerned about you - can we talk about it?"
"How can I help?"
"Would you like to talk? It doesn't have to be right now, but I am available when you want to."
It is important to use non-judgemental language and to stay calm, listen and ask questions. Try to understand, do not try to solve their problem or feel you need to say something to make them feel better.
Expressing empathy isn't always easy; this video from Brene Brown is an excellent way to think about demonstrating empathy. e.g. I can hear how tough it is, or it sounds like you are dealing with a lot right now. If they do not want to talk about it, or deny any issues and say they are fine, you can say, it is OK to say you do not need to talk to me. You can remind them it's OK and that we do have a confidential support service who you might like to speak with. Offer to check in with them later, offer to make an appointment, ask them if there is someone else they could talk with.
Remember that support and connection help people feel less alone, and that is important in helping improve mental health. Offer external support through the EAP, a GP, encourage them to reach out, that help is available and let them know you want to check with them later. Do follow up as this provides reassurance of support. It may need more than one conversation for some people to acknowledge they are struggling. Your continued attention and support could make a big difference even if never acknowledged.
Managers are not always aware or confident in talking about mental health with their employees and can be supported through our Manager Support Hotline. We can provide support on how to have the conversation or how you can help a colleague, peer or friend. As always, as your EAP we are here to support your people whatever the nature of their concerns, please contact AccessEAP on 1800 818 728.