Personal and Professional Growth

Speaking Up for Women's Workplace Wellbeing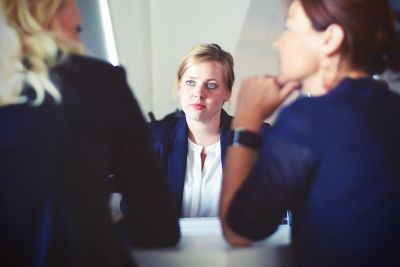 Women are consistently more likely to seek counselling support than men, and account for three in every five people registering for counselling so far this year.
Interestingly, referrals we've received since 2013 show that, for the first time, in 2018 workplace bullying has taken place behind workplace conflict as the second most common issue for attending counselling. While there are a number of behaviours that people label as workplace bullying, what they all have in common is that the behaviour is repeated and is targeted at a specific individual.
The rate of alleged harassment referrals, a different but equally important issue, is much less consistent. This needs further exploration in the context of the current #MeToo movement, and given that women still represent the majority of our clients.
The Working Without Fear survey conducted by the Australian Human Rights Commission (2012)[1] revealed that while women are more likely than men to experience behaviour that is legally defined as sexual harassment, most women do not label it as harassment. This may be because subtle forms of sexual harassment, for example, suggestive jokes, intrusive personal questions, or inappropriate staring, tend to be normalised in our current culture, and women may therefore not report it, or believe it will be dismissed as 'normal' or an overreaction.
Companies must step in to challenge normalised harassment, which can often arise due to power imbalances or fear of retribution. Commonly, women feel safer raising the behaviour with HR rather than the perpetrator and organisations should raise awareness and educate all employees about sexual harassment and its impact on individuals. The aim is to adopt a zero tolerance towards sexual harassment and inappropriate behaviours.
The message from AccessEAP is that it is everyone's responsibility to speak up against inappropriate behaviour toward women in the workplace. When people either witness or hear about workplace sexual harassment, the clear message is that this behaviour is not tolerated. Encouragingly, the #MeToo movement and public figures speaking out has seen some organisations actively tackling the issue in a serious way. We have seen an increase in requests from organisations for Sexual Harassment training for managers in recent months.
[1]https://www.humanrights.gov.au/our-work/sex-discrimination/publications/working-without-fear-results-sexual-harassment-national