Supporting employees through a Critical Incident

Our people look after your people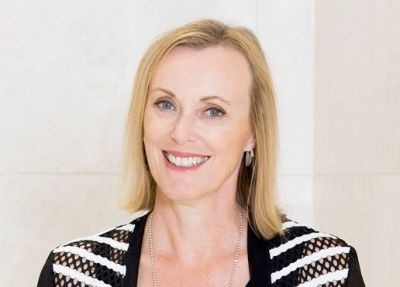 We are pleased to be partnering with over 1 100 customer organisations to deliver on our Vision to have all workplaces mentally healthy. Over the past 12 months we have delivered close to 50 000 counselling hours, close to 900 Manager Support Hotline sessions, 805 Conflict Resolution hours, close to 1 500 CIR hours and around 3 000 training hours with 250 hours being for Domestic and Family Violence training. Use of our Nutrition Consultation and Financial Coaching are also showing healthy growth.
We are very happy with these results but what does it mean for you as our valued customers? It's how our people look after your people.
Higher utilisation means we are helping more employees, especially in higher risk industries, which means support is getting through. Utilisation has increased to 4.0% (up from 3.6%). This remains below the global average of 5% and well below the mental health issues in the community of 20%. That said, the increase is certainly encouraging.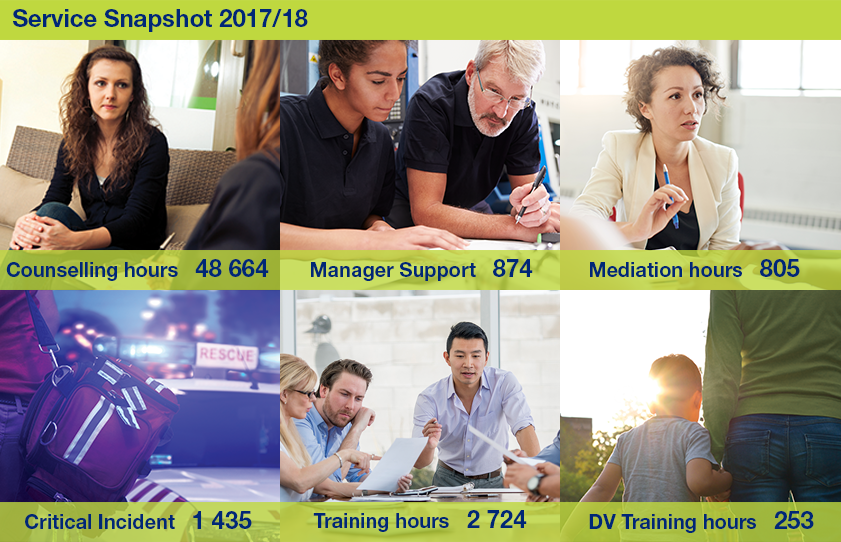 We are confident that our AccessEAP Ambassador program, now with more than 1 250 Ambassadors within 200 organisations and unique in the market, is contributing to this growth. Increasing employee engagement remains our priority and is essential to our vision of all workplaces having mentally healthy employees.
Increased usage by men, up by 2% tells us our initiatives to break down stigma and engage with men is having an effect and helping one of the groups most vulnerable to suicide and abuse. Tool box talks offer an in workplace opportunity to gain an understanding of how counselling works. Helping to dispel myths and encouraging the use of sessions for a structured, action based plan that can be agreed upon and progressed.
Organisations have shown a keen interest in becoming White Ribbon accredited and we have rolled out Violence Against Women training. We have been renewed as a White Ribbon Approved Trainer and after a long term commitment to encouraging Domestic Violence Programs we are seeing growing customer uptake and our new Sexual Harassment training is being developed as a result of customer feedback to address this growing need.
Our customer retention rate remains high (97%. This, along with our impressive customer and client advocacy rates of 85% and 93% respectively, demonstrates that our business continues to deliver value to, and be valued by, our customers.
Some themes emerging from the client statistics show us that anxiety and workplace stress remain the top reasons why individuals seek counselling. Although these are often the presenting issues, the counsellors deal with a wide variety of issues on a daily basis. All counsellors agree that issues being brought to EAP appear to be more and more complex, life long issues that perhaps individuals have never sought support for until they were offered EAP services, as well as issues requiring long term therapy, which are then referred on. Issues include sexual identity, domestic violence, childhood sexual harassment and complex relationship counselling issues.