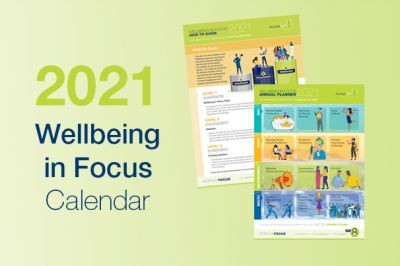 Over the past few weeks, the media has been increasingly filled with challenging stories about allegations and reports of workplace misconduct. The overarching themes are around abuse of power, disrespect, inequity and fear. The recognition of Grace Tame as Australian of the Year 2021 may have encouraged many other women to draw courage and to come forward and tell their stories. These testimonies are coming out in different types of organisations and industries and are challenging leaders to look at their own organisational culture and behaviours within. As leaders, we often look closely at team dynamics to help find ways to support individuals and teams to be their best. It's timely we're talking about the next Quarter of our Wellbeing Calendar, which emphasises positive behaviours in the workplace to identify issues early, raise awareness, build engagement, and embed behavioural change.
This week we turn our spotlight to launching the next quarter of the AccessEAP 2021 Wellbeing In Focus Calendar. We have also created an extra Leader Tool - Championing Dignity and Respect, to support your leaders. Find our wide range of Leader Tools and Personal Tools, in the Employer and Employee Login Areas of our website.
The Wellbeing Calendar and associated tools have been created to help you. Your Wellbeing in Focus Calendar Toolkit includes a Q2 Leader Tool and How-to Guide as well as the Q2 Wellbeing Tools/Tip Sheets. They are available in the Employer Login Area as well as through monthly updates on the Employee Login Area and AccessMyEAP App.
We need to keep the conversation about mental health and wellbeing going. We know it isn't easy, but we are here to support you and your people. Reach out to here at AccessEAP on 1800 818 728. As always, our people are here to help support you and your people be their best in life and work.