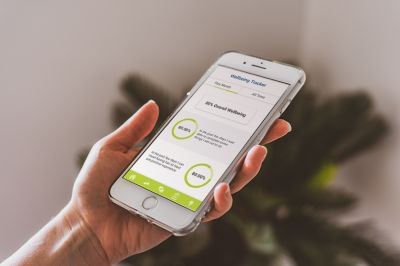 It's been another difficult week for many people around Australia who have suffered physical losses and hardship, which will continue into the next week. A tough 12 months just got tougher for many people now affected by floods and storm damage. It is normal to feel sorry for ourselves and then do a quick check and rank our suffering. We've had some of our own people be directly impacted, or had their friends, family and loved ones be impacted.
No matter the scale of the impact to our lives, from wellbeing, physical loss through to hurt we still need to process our feelings, get some support (and maybe some empathy), put it in perspective and keep going. This can be easier said than done, but that is exactly where AccessEAP can help. We're turning our spotlight on the AccessMyEAP App and how it can help you and your people to recognise the importance of looking after your wellbeing and building it into your everyday.
We've created tools that highlight how taking steps to look after your wellbeing can be empowering, as well as suggesting ways to help your people proactively use the resources available to them as part of your EAP. Find our wide range of Leader Tools and Personal Tools, in the Employer and Employee Login Areas of our website. Reach out to here at AccessEAP on 1800 818 728. As always, our people are here to help support you and your people be their best in life and work.