Breaking with Tradition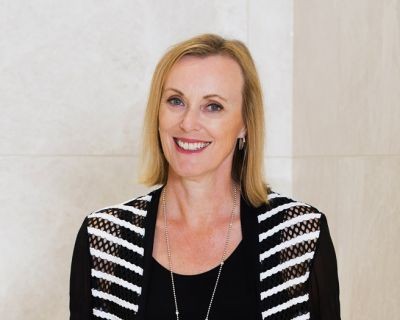 A message from Sally Kirkright - CEO, AccessEAP
The festive season is a time for tradition. What that looks like is different for every family, workplace, household and community. At AccessEAP we have an annual gathering in December and the invitation extends to all our employees. It's an opportunity for us to reflect and celebrate the year that was. It's marked on the calendar early in the year and we plan ahead for the special event.
I enjoy festive traditions and the special atmosphere that goes along with them. OK, I can't say I am happy when I hear carols in early November but putting aside the commercial aspects it can be an exciting time. There is certainly a change in pace as everyone is working to make sure end of calendar year goals and commitments are met. There is a sense of getting the job done and then enjoying celebrations before the holidays.
There is another side to the holiday traditions however that I wanted to take the opportunity to reflect on. At times it seems that the invitation to celebrate becomes a source of stress, pressure, and expectation for people. There are often established ways of doing things in the family or group, and there can be resistance to suggestions for change. After all, that would be breaking with tradition.
The notion of accepting change is a broader challenge faced by individuals and organisations alike. During the festive season there may be expectations based on what was done previously and how things "should be". Tensions can arise, for example, over who will be attending which event, people being excluded, responsibility for making or bringing food, what gifts if any will be exchanged, how much things will cost, dietary restrictions, and the list goes on.
I think the challenge for some of us is to introduce a bit of flexibility into the established way of doing things, while not throwing out the tradition altogether. For example, if you always make the family favourite dessert, then there will always be the pressure to continue. However, maybe you can teach someone else how to make it so you can share the responsibility, or try to turn the making of the dish into part of the fun. If you run into any dietary issues, have a backup option like fruit and ice-cream which require very little preparation.
Consider the aspects of the holidays which may be a pressure point for you, and dare to do things a little differently this year. Maybe also allow someone else the opportunity to do things differently too. Some of the tension may simply melt away.
At AccessEAP people are our focus. The quality of connection between people is what brings and keeps us together, and most importantly contributes to positive mental health. I encourage everyone to consider their values and ways in which they can reduce the stress and pressure on themselves and others during this time to have a safe and enjoyable holiday season.