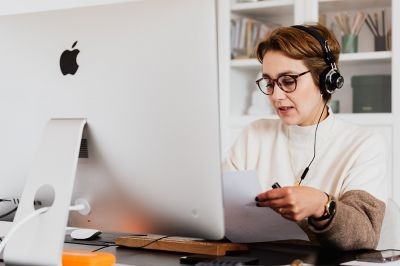 This past week the new normal lived up to its reputation that the only constant is change. It's important to recognise and call out the level of complexity the new normal demands of us. We are expected to safely navigate our people and organisations through an ever-changing and unclear environment where strategies can be turned on their head overnight.
The experience of those in 'lockdown' suburbs in Victoria, with more restrictions announced along with the border closure, highlights this. Our thoughts go out to those impacted with the return to or imposition of new restrictions. We'd also like to help reframe this language as use of the term lockdown is compelling, but not necessarily the most helpful. While it helps the government manage the risk of minimising or eliminating the chance of a second wave, what is the impact on people right now? We need to think about this, as there is a probability that this may happen in other cities or states and directly impact our people or their loved ones.
Media coverage of police conducting roadside testing on the borders of impacted suburbs is a very confronting situation. There is heightened fear and anxiety for those affected, more broadly in Victoria and for many of us. A few weeks ago, we spoke about the emotional wave. How can you prepare your leaders to manage the emotional waves and navigate your people, teams and organisation and help build confidence and equilibrium?
This week has highlighted the nature and challenge of ongoing risks facing our organisations and our people in the new normal. When we look back at these times once we have safely navigated through COVID-19, as we inevitably will, what will we see? What will be the standouts? How will we have grown our people and our organisations? How will we have grown as leaders?
This week we turn our spotlight on how to create some practical, sensible ways we can lead our people in the new normal.
We focus attention on supporting you and your people leaders with some practical strategies that can start a conversation between your leaders on how they can use their leadership role to help your people:
Remember, there is no single right way to be a leader, and this is very true in the new normal. These strategies are best thought of tips to get your thinking and conversations started.
As your EAP provider, we are here to help you be the leader you need to be to navigate these emotional waves. You don't need to do this alone; our Manager Support Hotline is here to support you through this. Your Relationship Manager is also available to you to talk through your people needs and strategies. Reach out, so our people can help you and your people.